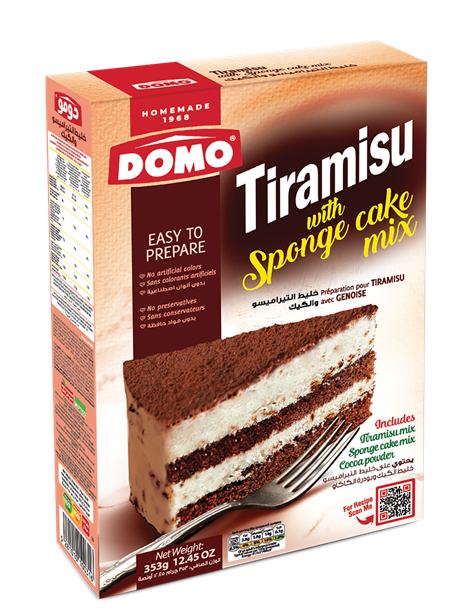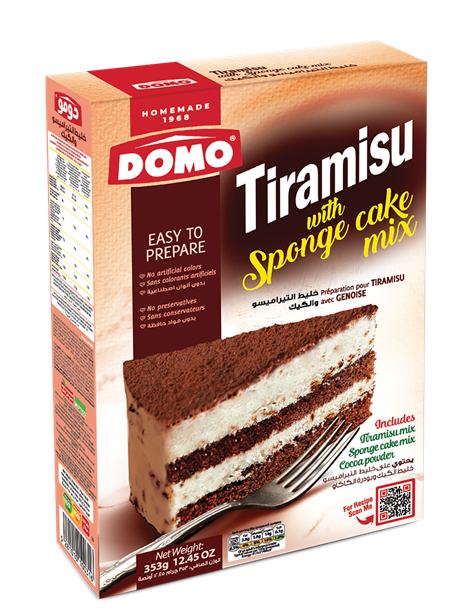 Domo Tiramisu with Sponge Cake Mix
Contains wheat, and milk ingredients. May contain traces of oat, soya and egg.
No artificial colors
No Preservatives

> For sponge cake: 3 eggs, 42ml water (4 tablespoons)
> To moisten the cake:
350ml (1.5cups) milk or water,
2 tablespoons of instant coffee,
3 tablespoons of sugar.
> For cream: 500ml (2 cups) of cold milk.